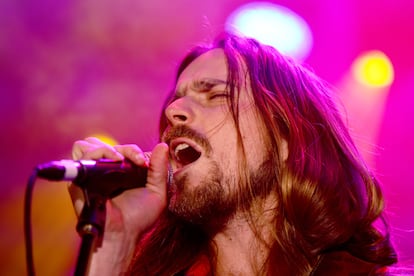 The pandemic caused a slowdown in live music, so the artists dedicated themselves to composing and recording. There are some who have already had two jobs in six months and others who had planned to tour in 2020 and, secluded at home, have advanced the release of their albums. There is also the case of Kiko Veneno, who has recorded an album with the two majority feelings that haunt us: a time of darkness and the need for joy. These are the most outstanding albums recently released …
– Wolf Alice, 'Blue Weekend'
Who are they? From London, the whim of the indie rock British. This is their third album. The previous two have not been able to take more awards and praise in their country.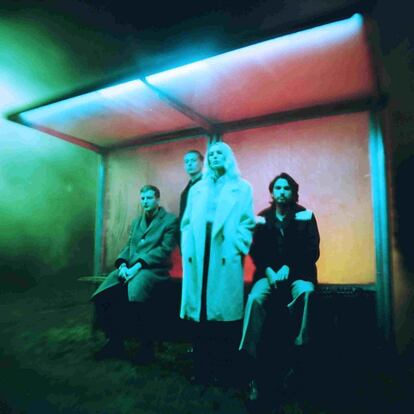 It's so good Blue Weekend? The band led by singer and guitarist Ellie Rowsell, 28, maintains concepts that currently seem wiped out by the hurricane generated by urban music. Wolf Alice believe that records must be listened to from the first to the last song, they consider that the lyrics should be laments of the soul, they are convinced that the guitar is still the capital instrument and, in short, they bet on renewing that alternative rock that It seemed so transcendent to us in the nineties. Best of all, there is no imposture: they believe it and are capable of recording a varied and seductive rock album.
– Lukas Nelson and Promise of the Real, 'A Few Stars Apart'
Who is it? One of Willie Nelson's sons, the most diligent. Neil Young knows it well, who has taken him on tour to rejuvenate himself and to the chagrin of the old Crazy Horse. At Madrid's Mad Cool in 2016 we saw an incandescent Young concert with The Promise of the Real.
It's so good A Few Stars Apart? Lukas Nelson has all American music running through his veins. Not only his father, but also Neil Young, Bob Dylan, Kris Kristofferson, The Band … The good thing about this thirty-something is his ability to absorb these classics and revamp them, in addition to betting on a varied stylistic panoply (country, soul, southern balaba, rock …) that keeps his album from failing.
– Helloween, 'Helloween'
Who are they? The German band of heavy metal more selling, after Scorpions, of course. Their first album is from 1985. They have undergone a thousand changes in the line-up, but they have survived to guide their career.
It's so good Helloween? Despite its excessive length (one hour and 13 minutes) and the fact that there are three or four songs left over, it is a good album by metal, with his high voices, his epic, his chained guitar solos and his devilish speed. A decent job, the best of yours in a few years and the one that will allow them to be headlining in many festivals heavies in 2022.
– Raw Alejandro, 'Viceversa'
Who is it? One of the members of the generation of urban music from Puerto Rico (Bad Bunny, Anuel, Ozuna …), the one that has managed to make Spanish unseat English for the first time as the most listened to musically language. Rauw Alejandro is 28 years old and this is his second album.
It's so good The other way around? Everything about you It is the most listened song of the moment, a subject of pop with synthesizers of eighties spirit. Because reggaeton does not capitalize The other way around. Like Bad Bunny, Alejandro goes beyond the narrowness of the genre to bite the house, the funk space or pop. An ambitious album to catch up with the two kings of the Latin urban genre, Bad Bunny and J. Balvin.
– Ryan Adams, 'Big Colors'
Who is it? Ryan Adams in Creative Incontinence Mode: This is his second album in six months. Previous, Wednesdays, it was already commented on here.
It's so good Big Colors? The American musician is still banned after allegations of mistreatment of several of his ex-partners. Outlaw and mute. Just open your mouth to sing. On this album he divinely moves into pop-rock channeled into the Morrissey universe. Another good album by a musician whose present has become dense.
– Kiko Venom, 'Hunger'
Who is it? At 69 years old and still a musician willing (and excited) to move forward and experiment.
It's so good Hunger? If anyone is wondering what artistic independence is, look at Kiko Veneno: he does what he wants without being accountable to the industry or to nostalgic fans of his classic repertoire. Few songs as exciting currently as It hurt. "Silence hurts, what you shut up hurts," Veneno sings. The masterpiece of a modern production album, happily sad lyrics, sophisticated sounds and emotional intelligence.
– Neon Vampire, 'Neon Vampire'
Who are they? Despite the name we are facing a group from Cádiz, former components of the also recommended Champagne.
It's so good Neon Vampire? The lack of good Spanish pop-rock bands is striking, those that continually emerged in the eighties and nineties. Neon Vampire, made up of experienced musicians, makes his debut with this good work, which will appeal to those who keep records from, for example, La Granja. Sometimes incisive, other times melodic, always looking for channels to make beautiful songs.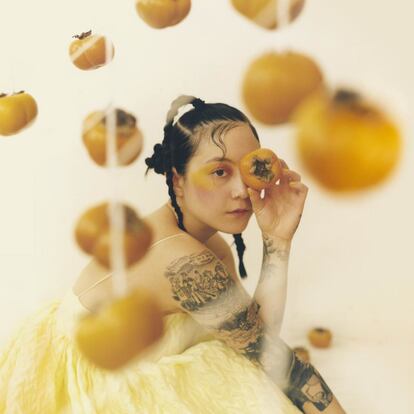 – Japanese Breakfast, 'Jubilee'
Who are they? The group of the thirty-year-old South Korean (residing in the United States) Michelle Zauner. This is the third album of Japanese Breakfast.
It's so good Jubilee? Zauner has passed the mourning, has tired of making songs of sorrow and announces in Jubilee that the sun enters through the window of his room. A set of positive pop themes, with Be Sweet as a flag, that can be equated to the best Blondie songs. Elegant and danceable pop of great quality.
– David Myhr, 'And Now This'
Who is it? David Myhr is a Swedish musician highly regarded by tasters of (almost) perfect pop songs. After being part of The Merrymakers, he has been editing works with his name for some time.
It's so good And Now This? There are only four songs, but portentous. For those who enjoy the more melodic Byrds or Teenage Fanclub: sweet songs and beautiful performances.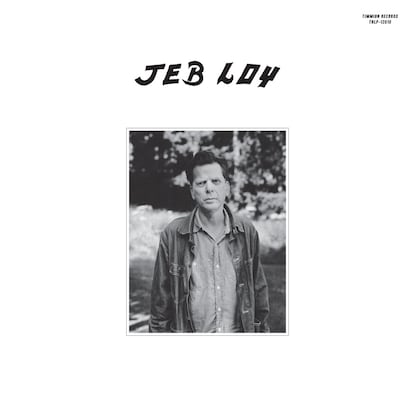 – Jeb Loy Nichols, 'Jeb Loy'
Who is it? A musician from Wyoming (USA) who has spent part of his career in Wales. After going through various styles during his career, he has focused on fluffy soul for some time.
It's so good Jeb Loy? It is one thing to have vocal conditions and others to excite singing. Nichols is from the second group. This album focuses on a relaxing soul, which sometimes dabbles in country, other times in folk or Latin rhythms. Always with that seductive voice of Nichols surrounded by wise choirs. Highly pleasant music.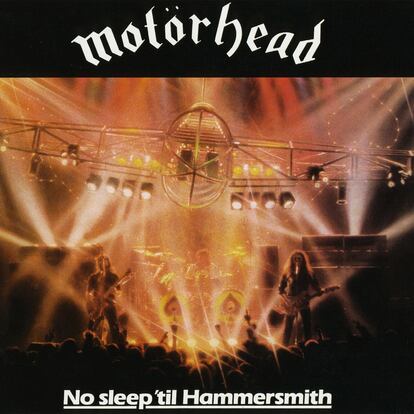 – Motörhead, 'No Sleep' Til Hammersmith '(40º Aniversario)
Who are they? Years go by and many concerts are forgotten in the tunnels of memory. This not. About 5,000 people were in the Real Madrid Pavilion watching the presentation tour of one of the albums of heavy most popular live, No Sleep 'Til Hammersmith. It was launched in March 1981 and they performed around here in December of that year, plane on stage included. We teenagers have never suffered such animal decibel jams.
It's so good No Sleep 'Til Hammersmith (40th Anniversary)? For those of you who don't have this album under control, do yourself a favor and listen to it now, with the excuse of the 40th Anniversary. And for the very fans, it pays to pay the 60 euros. The package includes the original album with the best sound, two full concerts of the time, books that tell the story of bestiality and rock and roll of that tour, photos, posters, reproductions of tickets and even a pick.
– Bobby Gillespie and Jehnny Beth, 'Utopian Ashes'
Who are they? The Primal Scream singer and former Savages frontman, a Scotsman and a Frenchwoman team up to sing elegantly about how badly one gets thrown in the rubble of a broken relationship.
It's so good Utopian Ashes? It is actually a Gillespie album with the collaboration of Beth's personal voice. The lyrics are from him and the sounds are reminiscent of the Primal Scream from Give Out But Don't Give Up. Songs that evoke the Stones souleros and intensely slow pieces that link with the Murder Ballads the Nick Cave.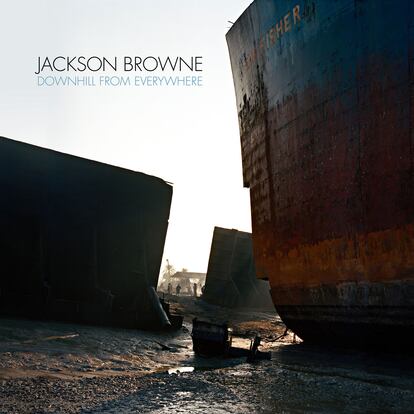 – Jackson Browne, 'Downhill From Everywhere'
Who is it? After six years without releasing an album with new songs, Jackson Browne, 72, returns (on July 23), a fundamental element of the Californian seventies scene. Your first four albums are required.
It's so good Downhill From Everywhere? Browne keeps her voice tense and her texts give off common sense and commitment. Respect for migrants, support for minorities, war on plastic … Musically it recovers classic Californian rock and enveloping ballads. Closes with A Song for Barcelona, a tribute to the city where he has lived and maintains his apartment, a surprising border rumba that, despite its almost nine minutes, is intoxicating.
– Queralt Lahoz, 'Purity'
Who is it? An artist from Santa Coloma de Gramanet (Barcelona), whose mother was from Granada. This is his first long job.
It's so good Purity? A great generation that is emerging from women who practice urban music with flamenco inlays. Queralt Lahoz sings jondo and, from there, delves into various types of music, such as hip hop, electronic, Latin rhythms or soul. The common thread is his penetrating voice and powerful lyrics.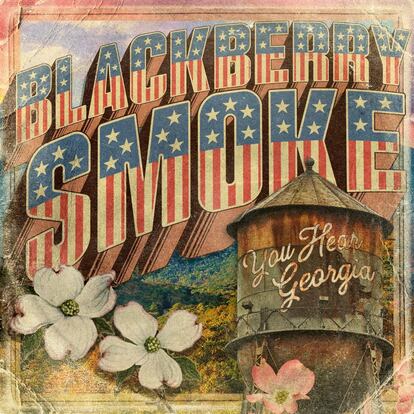 – Blackberry Smoke, 'You Hear Georgia'
Who are they? Twenty years of career for this band from Atlanta (Georgia, USA) that has made the records of Lynyrd Skynyrd or The Allman Brothers Band.
It's so good You Hear Georgia? The grim southern rock experienced a greening when The Black Crowes emerged in the nineties, which sold millions of copies and filled pavilions, in Spain as well. Since then the genre has been kept for a less massive and faithful audience, although interesting bands do not stop coming out. Blackberry Smoke are among the leaders today. They don't invent anything, but they master the style with excellence.
– Doja Cat, 'Planet Her'
Who is it? One of the great talents of American pop. If Rihanna is still missing, Doja Cat is willing to take her place
It's so good Planet Her? This is the third album by the Californian, only 25 years old. Unlike other commercial works, Doja Cat sounds personal, adapting his good voice to the dance, al hip-hop or to the ballad. I could do without a couple of songs and it would be a more rounded album. Of course, the closure, Kiss Me More, with SZA, it is a disco hit at the height of the great songs of Dua Lipa.