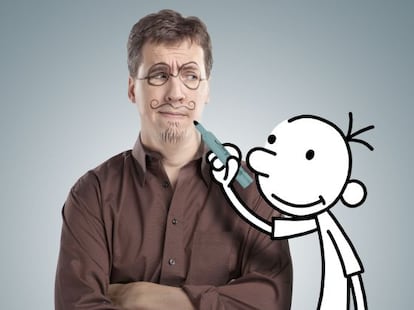 Penguin Random House Editorial Group (PRHGE) has bought from RBA the Molino and Serres youth and children's literature stamps, and La Magrana literature in Catalan, as reported by the publisher this Thursday morning. With this acquisition, the group retains the rights to books as The Hunger Games, de Suzanne Collins O Divergent, de Veronica Roth. Only the Collins saga, whose last installment was published in June 2020 and which has been made into a movie, has been translated into more than 54 languages ​​and published in 52 countries. In 2012, four years after the first book was published, the trilogy starring Katniss Everdeen surpassed all seven Harry Potter books in Amazon sales. The figures for this editorial acquisition will not be made public, Penguin Random House has specified.
Two years ago, the group took over the Salamandra publishing house, which owns the rights to publish Harry Potter in Spanish, a movement that accentuated the concentration in the publishing sector. Between PRHGE and Planeta they share half of the market in Spanish.
The Molino and Serres labels will maintain "their identity, vocation and independence and will expand their distribution in Latin America," the statement read. These two publishers also have children's classics in their catalog, such as the entire series of Choose your own adventure, Greg's diary, of Jeff Kinney; Nikki's Diary, by Rachel Renée Russell; Solve the mystery de Lauren Magaziner, y The cow that laid an egg by Andy Cutbill, as well as authors like Enyd Blyton. Molino was founded in Barcelona by Pablo del Molino Mateus in 1933 with the purpose of offering accessible literature for the general public and in 2004 it was acquired by the RBA Group. In 1995 Poppy Grijalbo and Juan Grijalbo, her father, founded the publishing house Serres, always aimed at children.
The Catalan label La Magrana began its editorial work in 1975 thanks to the work of Francesc Vidal, Jaume Fuster, Jordi Moners and Carles-Jordi Guardiola. "It will maintain its identity and editorial independence and will continue to publish Catalan authors and those translated into Catalan. In its extensive catalog, writers such as Marta Rojals, Mark Haddon, Philip Roth or Roald Dahl, among others, stand out ", it is specified in the announcement made by Penguin Random House Grupo Editorial, which will also develop the formats in ebook and audiobook from this publisher.
In 2019 PRHGE bought the Catalan label La Campana Llibres and did not rule out other acquisitions in the future if the opportunity arose.