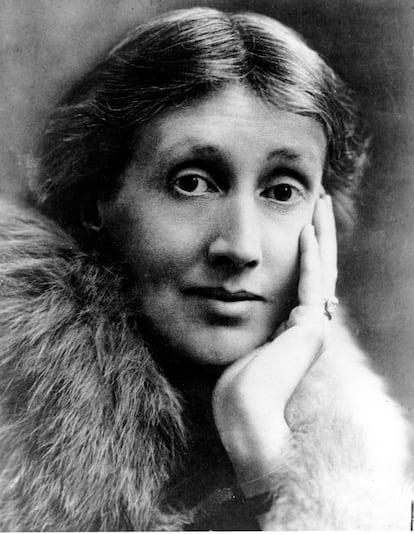 Since those long summers of adolescence when lying in the hammock I fought boredom by reading, some authors have left an indelible stamp on my literary memory. I admit having received an unavoidable apprenticeship from Albert Camus, of whom, at first, I was only attracted by the aesthetic image that he projected in the photos: but beyond his trench coat and the Gitanes cigarette that smoked between his fingers, what seduced me was the guiltless pleasure in the face of the absurd, like an impulse of the sun on the skin, which released his smooth writing. I imagined him as a teenager on the top of the tram going down to the beaches of Algiers to take a bath. Or sitting on a terrace, watching the girls in flowery skirts passing by on the boulevard. In the acceptance speech for the Nobel Prize in Literature, he underlined the moral commitment of the writer: never to be on the side of those who make history but of those who suffer from it.
Joseph Conrad taught me that when it comes to embarking there are two kinds of sailors: those who do it sad because they leave behind a wife, children, friends and sedentary pleasures and those who go on board happy because they have managed to shake off debts, quarrels and false promises of love putting an entire ocean in between for a long time. Conrad belonged to this second class of sailors. Also as a writer he was one of those who knew what he was talking about because he had lived it, enjoyed it, suffered, laughed, cried, all at first hand. Conrad doesn't have a single ridiculous page.
Instead, reading Journey to the end of the night Celine, filled me with doubts that I have not yet managed to get out of. The sense of rupture that the broken and carefree way of writing gave, its aesthetic of evil put at the service of a rapt nihilism, wreaked havoc in bookstores. Can hardness of heart be an excipient for beauty? Can art be an excuse for the evil of its creator? I still don't know. It is well known that success coupled with resentment often creates a highly explosive charge.
Virginia Woolf played the same aesthetic game that her friends from the Bloomsbury Group played, in her much more risky because it was her way of breaking the noose that was suffocating her, a radical attitude that would make her a flag of feminism, despite the fact that she lived surrounded of nurses and maids, of suitcases and canvas trunks for trips and returns, of parties and guests. In that time of Victorian morality, wearing men's trousers, being a suffragette, publicly smoking Egyptian cigarettes, giving talks in a working class circle as a high-society lady, and falling in love with her friend the poet Vita Sackville-West, a lord's wife, and Living a lesbian relationship with her was a game for Virginia Woolf, but this writer began to carve out a literature in which time became a fluid of consciousness. She was the first to hear overlapping voices, the same voices that violated her mind. And that is why it has gone down in history.
Reading Scott Fitzgerald, I imagined that Paris was then a neighborhood that the privileged beings of New York and the Côte d'Azur dreamed of, a solar projection of Paris. This writer's literature was full of blue and white awnings, floppy hats and women's wasp-striped swimsuits, pleated pants, and butter-colored jackets. In that space, Scott Fitzgerald and his wife Zelda galloped or sailed aboard themselves, without the nights ever ending for them; he always happily drunk, she frivolous, unstable, gorgeous and imaginative. At the beginning of the gallop, she was one of those glittering couples who when entering a party made the musicians, full of admiration, stop the orchestra. Scott Fitzgerald managed to describe with intensity, grace and mastery the soap bubble that was established in the air of Paris and New York in the interwar period within which jazz music sounded, vain creatures danced, there were great parties like the summit of all dreams and beyond a Martini, two, three and then nothing, destruction.
This vital absurdity had nothing to do with the poetic nihilism, full of humor, of Samuel Beckett, from whom I learned that we only have two certainties: that of being born and that we have to die and that life is nothing more than a brief chaos between two eternal silences, an amazing dance that we are forced to dance, in the same way that the sun rises every day because it has no other alternative.
And in the end, for the rainy days in the autumn of my life there was Pessoa, in any of his heteronyms, always Pessoa and especially that trip to Cascais by tram or to Sintra in an imaginary Chevrolet where he received on the way the blown kiss of a girl who thought it was a prince who passed by. These are some lessons learned in that already old hammock that today is thrown away in a storage room.