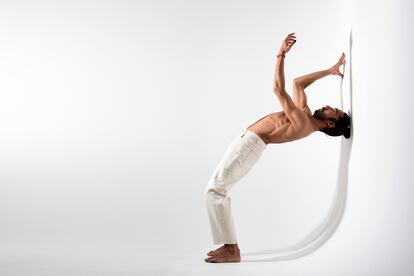 The director of the Jerez Festival, Isamay Benavente, considers that being able to celebrate the 25th edition this year is "quite an achievement". "Our responsibility to the artists, the public and the project has made us move forward," Benavente commented this Monday in Seville, where he participated in the assembly of the association of Spanish lyrical theaters Ópera XXI.
The festival, which has become the best flamenco dance showcase in the world, will offer 38 shows from May 6 to 22, 12 of them absolute premieres. After the inauguration of Eva Yerbabuena, the premieres of Joaquín Grilo will be seen at the Villamarta Theater (Alma, day 8), Eduardo Guerrero (Underfoot, day 15), La Moneta (Facing the silence, day 17) or Mercedes Ruiz (Second skin, day 22), among others. The festival will take place on three stages and six flamenco clubs that will offer as many productions.
The program for this edition also includes productions by María Pagés, Rocío Molina, Andrés Marín, Antonio Márquez or the Andalusian Flamenco Ballet, directed by Úrsula López, who will present the show with which it also celebrates its 25th anniversary. An offer that does not forget such risky proposals as the premieres of the young dancers Juan Carlos Avecilla and José Maldonado.
Although dance is its reason for being, the festival also has shows in which cante is the protagonist, such as those presented by Arcángel, José Valencia or Melchora Ortega. In others, the guitar will be in command, represented by Antonio Rey or the trio led by guitarist Antonia Jiménez.
Only 200 people have enrolled in the courses, the lowest number in its history, when they have always been one of the great attractions of the Jerez Festival. The 2020 edition – which ended in March a few days before the pandemic was declared – was attended by 1,300 people from 40 countries. "Most of our trainees are foreigners and they have had many difficulties coming to Jerez due to mobility restrictions. This year we will only have Germans, French, Italians and, of course, Spanish. Even some course will be online ", Benavente has advanced. Among the teachers, such relevant names as Rocío Molina, Manuel Liñán, Olga Pericet, Javier Latorre or Antonio El Pipa.