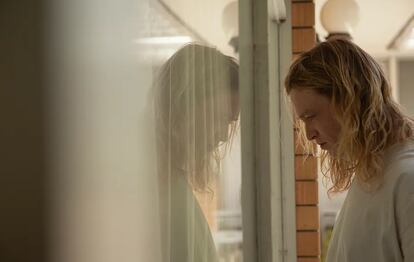 I imagine that nothing is governed by chance in the programming of festivals. They tend to show the films they consider most powerful on the weekend and reserve for the end those that seem not to be eligible for awards. With exceptions. There is a case in which the Palme d'Or at Cannes was awarded to a later film, when most of the staff had left or had already packed their bags. I think it was on the last day when I saw here so long ago the lyrical, desperate and great Leolo. My emotion remains with her. They did not give him any awards. Their beauty didn't need them either.
The Official Section has said goodbye with two titles that revolve around madness. In one case, that of a psychopathic murderer. In the other, that of a tragic bipolar. Too much intensity for the overwhelmed viewer. Both are visible and audible, but I recognize that seeing them in continuity has left me with great desire to access normality.
Nitram, It is directed by Australian Justin Kurzel and portrays events that were terrifyingly real. They happened in 1996, in Tasmania, in the city of Port Arthur. A guy killed 35 people, people he did not know. The character Justin Kurzel describes is haunting, introverted, and weird, but he doesn't seem to be inhabited by a monster. He feels obsessed and wants revenge for the humiliation and failure his father suffered, to whom the house of his dreams was finally not sold, after being sponsored. And he has a strange relationship with an old and rich woman, who lives in a mansion surrounded by animals and who will make him his heir. He likes guns and buys too many in a country that after the massacre that this guy committed would impose harsh and restrictive laws on the sale of these instruments of death. There are terrorists who shield their barbarism for religious or patriotic reasons. But lonely people who kill innocent people are not used to offering arguments about their motives. They are evil in its purest form. Calling them crazy is too sketchy.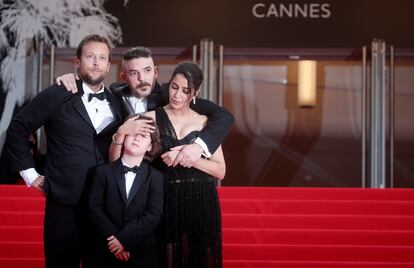 The restless It is directed by the Belgian Joachim Lafosse. The character that stars in it is not a beast, just a bipolar patient, a painter in love with his wife and child, vital and cheerful. That in relatively controlled times. In bad times, he becomes an amphetamine hazard to himself and those around him. He suffers like an animal, he accelerates to dark extremes, insomnia crushes him, what he does and says only makes sense for his tortured and maddened brain. Lafosse tells it plausibly. He also speaks after the infinite depression, of the vegetative state to which he takes a medication that tries to contain his demons and restore him to sanity, but which leaves him in a passive state and with frozen emotions. I do not know what psychiatry will think of the portrait that this film makes of bipolarity. But the viewer can leave in anguish.
The jury is chaired by Spike Lee, for my taste an overrated director and a character with a perpetual tendency to histrionics and antics. I tend to rarely get my prize predictions right. The only movies I have enjoyed in the competitive section have been A hero, de Asghar Farhadi, y Three floors, by Nanni Moretti. The organization of this Cannes has been chaotic, but I will not keep a memory of the cinema it has offered either.