Rodrigo Cuevas lives in an Asturian village of 12 inhabitants. It does not have a television or a dishwasher, "nor that thing that only serves to heat milk" (refers to the microwave). "Much better a saucepan," he laughs. Every morning the sound of nature stretches out among groves and streams. Someday a tambourine caressed by an Asturian grandmother sounds. Or for his granddaughter. Cuevas (Oviedo, 35 years old) takes seriously his connection with those ancestors who could not imagine that the music that illuminated their village festivals decades ago today serves to stir the fire of young people's dancing. Cuevas is one of the artists who are reinterpreting Spanish popular music in a contemporary key. "There is a satiety of the Anglo-Saxon, of imported things, and, consequently, a search for an identity. There is a very big identity crisis in general and many people are determined to travel to the roots and look for local references. At the same time, a scene of artists who work with folklore from diversity is being created ", says one of the mainstays of this scene, with albums such as Courting Manual and, above all, with unprejudiced, multi-colored and fun concerts.
The names are many: Baiuca (Galicia), Montañes (Andalusia), Lorena Álvarez (Asturias), Los Hermanos Cubero (Castilla), Queralt Lahoz (Catalonia)… They are all young people who treat folklore with an uncomplexed and bastard attitude, stripping it " of martialism and the dandruff that it had during the Franco regime, "Cuevas points out. With their music they are providing almost unpublished scenes: young people dancing dolls tecno; Twenty-somethings rapt with a jack dance or teenagers swinging to the rhythm of Castilian folklore rockerized. Some call it New Spanish Popular Song, others New Spanish Folklore. They prefer not to label themselves.
"I would say that we are reinterpreting or updating popular music," says Alejandro Guillán (Pontevedra, 31 years old), who has just released the album with his group Baiuca witch, the stimulating collision between electronic music and Galician folklore: tambourines and house. The south has already enjoyed for decades (the claimed Smash emerged in the late sixties) of this deconstruction of genres. The north has cost more. "When I was 12 years old, I listened to Carlos Núñez and Milladoiro, but I felt that this music had no further use. The north needed this moment of explosion and cut back on the decades that have taken us, for example, Andalusia ", says the leader of Baiuca.
"Of everything that comes from the south, like flamenco or copla, there is an imaginary that 'this is Spanish'. But the rest had been left out. And this had generated a complex in the north that ours could not leave the circuit of folk music. Now I think we are believing it a bit, "says Cuevas. Many of these groups expose their live these days at the festival The Sea of ​​Music (from July 16 to 24 in Cartagena), in an edition whose director, Eugenio González Cremades, calls "Special Spain". "These musicians who have the roots very present have broken the frontier of age. They have been able to reach young people. And they have lowered the average age of our festival, a lot. In fact, they are programming them at festivals indies and electronics ".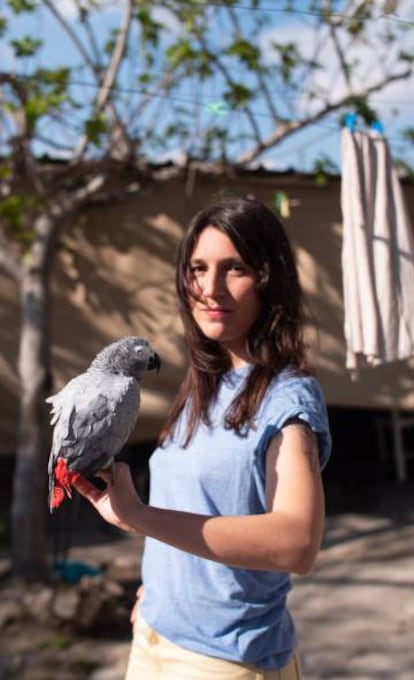 That is one of the keys to this generation, the use of electronics to get, for example, a Sevillian woman to dance in a rave. The Andalusians Califato ¾, who have recently had their album The contraçeña, they are responsible. "Some of us come from electronic music, but we have learned folkloric concepts since we were little: Holy Week, flamenco, the April Fair…", points out Curro Morales (Jaén, 41 years old), guitar and voice of the group.
Queralt Lahoz (Barcelona, ​​29), who has just edited Purity, a whirlwind that combines flamenco with Latin rhythms or hip hop, he was born in Santa Coloma de Gramanet, of a migrant family from Granada. "We have always wanted to be like the Americans, something more cool, as if ours were less. But we have to value our folklore. It is about saying: we are going to meet, we are going to extract all the gold that is in our land. I prefer the Andalusian rug sewn by my grandmother than anything from Ikea, "she says emphatically. The head of Baiuca gives importance to the phenomenon Rosalía: "Her success encourages other artists to make music with the identity of our birthplace. If you want to differentiate yourself from what is done in the world, you have to look within. The public demands different types of music, discover other things that go beyond the most standard patterns ".
"When a people is colonized economically and culturally, their identity and history are destroyed," says Curro Morales, guitarist for the Andalusian Califato 3/4.
Do these musicians have any social or political demands? Most do. "In Caliphate ¾ Andalusianism unites us. Now some Andalusians are ashamed of their origin, which was not the case 10 or 15 years ago. In many professions the Andalusian accent is hidden in an incomprehensible way. And it's okay to hear stereotypes like loitering. We are interested in knowing where we come from and feeling proud of who we are. Not believing you better than anyone, but not worse either. When a people is colonized economically and culturally, their identity and history are destroyed, "says the group's guitarist.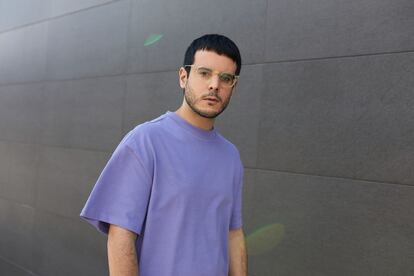 Lahoz, who turns to committed lyrics, warns: "We are living a pretty screwed-up moment. We thought we had advanced, but we see that we have not. There are repressed LGTBi groups that are afraid to go out on the streets. There are political parties that are sowing hatred. They are the children of the children of the Franco regime. This must be said… ".
Cuevas' perspective goes beyond the music he is composing. "The important thing is not what we do on stage. What is really interesting is that people dance again, in the squares, at parties, in kitchens, in bars … Every day there are more people who dance, play the tambourine, sing … That is where it is appreciated that a town is alive and the diversity of folklore is generated, the content of what we then use on stage ", he says during the telephone interview. And communication is cut off, because coverage is not at ease in the depths of rural Asturias.